We would love to see you at
Central Leaders School
this year
Days Until Central Leaders School 2020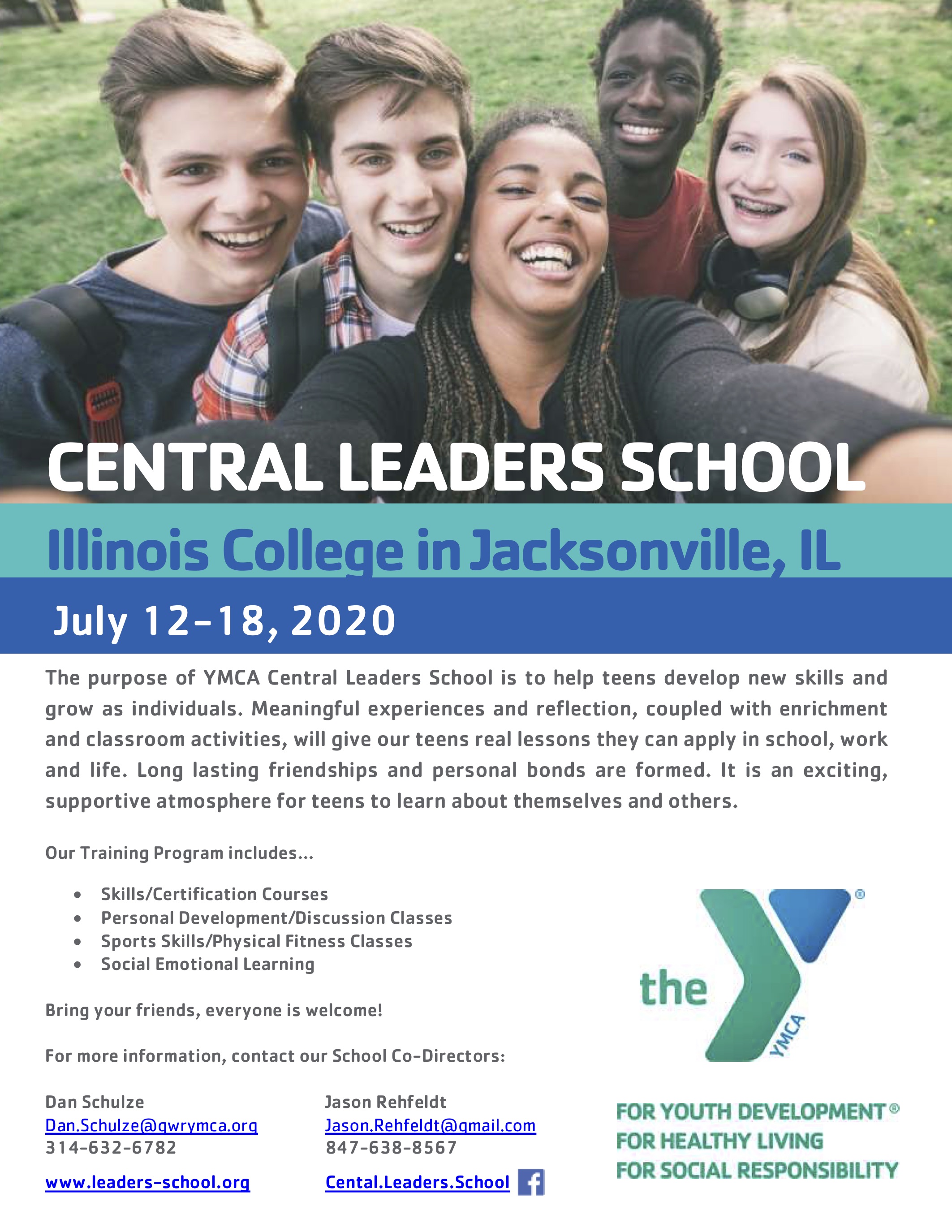 Pro Tips for a great week!
Be Yourself
You get what you put in. Want to have a fun, memorable week? Try new things. Meet new people.
Participate. Be yourself.
Participate
At Leaders School, you get what you put into it. If you show up prepared to give it your all and participate in the activities, you will have a great time. The week is designed to be fun, after all!
Have fun
While you will be learning new things and might experience situations that challenge your comfort zone, remember that you are there to have fun. Roll with it and enjoy yourself!
Try Something New
While you may be tempted to take classes that you are already familiar with, the best way to make the most out of the week is to try something new. Where else can you play basketball in one moment and the next be tie dying your own shirt, except at Leaders School?
Respect Others
Teens from all different backgrounds, ethnicities and cultures attend Leaders School. You will meet people who may be different than you, and that is great! Show them respect and they will respect you too.
Watch this space in January 2020 for updated forms to come to CLS 2020!
Encourage your friends with these
This PDF Flyer discusses Central Leaders School and gives you a save the date for CLS 2020!
Read these Before You Arrive
This PDF is the constitution, as voted on by the Council of Central Leaders School; the elected group of your peers that works every year to make CLS a success. The document outlines the objectives of CLS, rules and procedures of the school.
This PDF shows the typical daily schedule at Central Leaders School. The schedule may change slightly from year to year and is flexible based on inclement weather. You will get an updated schedule upon arriving at CLS.
This PDF tells you about what you can expect during your week at CLS from a new leader point of view. We go over this document at the beginning of the week but you can check it out now!
This PDF is a map of the Illinois College, the home of Central Leaders School. You will get a copy of this map when you arrive at CLS.
This PDF is a list of what you should and should not bring to Central Leaders School.
Theme :
Dream Big
Guest Speaker:
Blaine Kelley
Outfront Minnesota
Dance Theme :
Hollywood
Council Game:
Capture The Flag
Spirit Leader Award Recipient :
Courtland Conley
Rookie Honor Award Recipient:
Azza Bayoudh
Honor Leader Award Recipient :
Jordan Parker
House Cup Winner :
Colton
The korny Ear: 2019
Written For Leaders, By Leaders